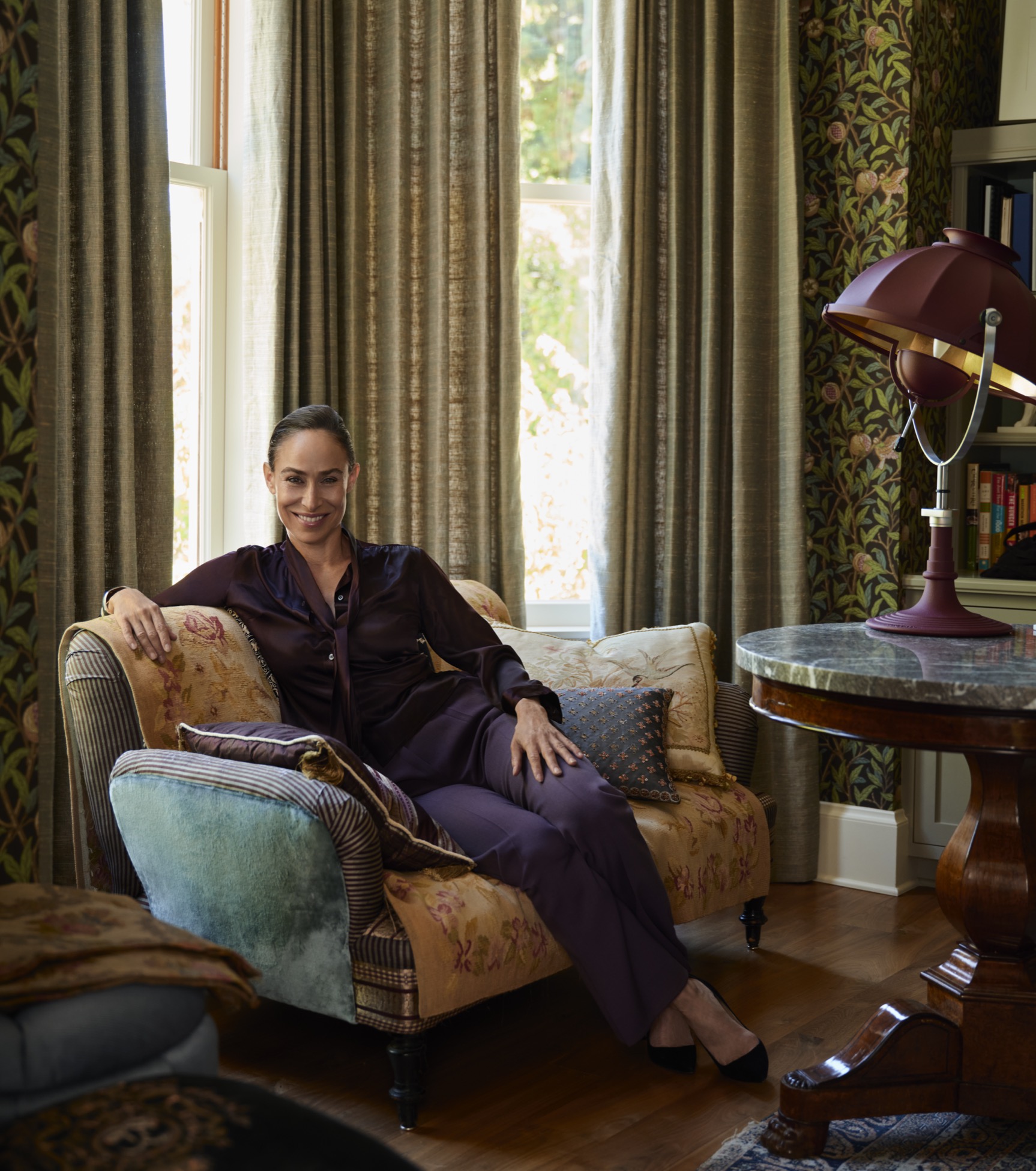 Striking a balance between discipline and revolt, Alexandra Loew Studio is an interdisciplinary design practice specializing in architectural and interior design, museum exhibition design and ideation, and building collections of furniture and decorative arts for an international clientele. Guided by an ethos that interior design is, when at its best, an aperture to the otherworldly, the studio creates environments where form follows fantasy.
Founded by designer Alexandra Loew in 2004, her team of designers and scholars are committed to creating work of extraordinary beauty: efficiency of gestures and materials, attention to light and volume, and generosity of form, color and texture. The studio's work is refined yet earthy, elevated yet comforting, challenging but rewarding, sophisticated yet simple.
Drawing inspiration from personal passions, the studio follows the worlds of fashion, art, film, dance, and music in equal measure for fandom and fuel. Collaborating with artisans and workshops across the globe, the studio approaches sourcing as a celebration of the thoughtful work of furniture designers, craftspeople and the dealers who assemble vintage and historical furniture and building materials — all in service of presenting a clear vision with a rich narrative and meaningful dialogue with history, the client, and the contemporary moment.
Loew co-organized and designed the SFMOMA exhibition Conversation Pieces: Contemporary Furniture in Dialogue, on view August 20, 2022 -June 25, 2023.
—
We'd love to hear from you. Please be in touch about a project or to request a complete portfolio of our work. We welcome all collaborations and opportunities.
hello@alexandraloew.com
+1 626. 733. 8341